With a mandate to reach a broader audience
beyond Hitachi's core utilitarian and pro hard-drive users, I drove an award-winning consumer-focused campaign aimed at widening the appeal of storage. 

Hitachi wanted to

stop playing the $/GB game, as it was driving down the value of the category, rather than evolving it

 by tapping into consumer needs

and interests for personal satisfaction.
As consumers came to expect customized and highly personalized products—with 85% of those surveyed citing color or appearance of a product as the deciding element in choosing one over another—I hit upon the idea of the bite-size hard drive and together, we took it to the next level with these tasty morsels...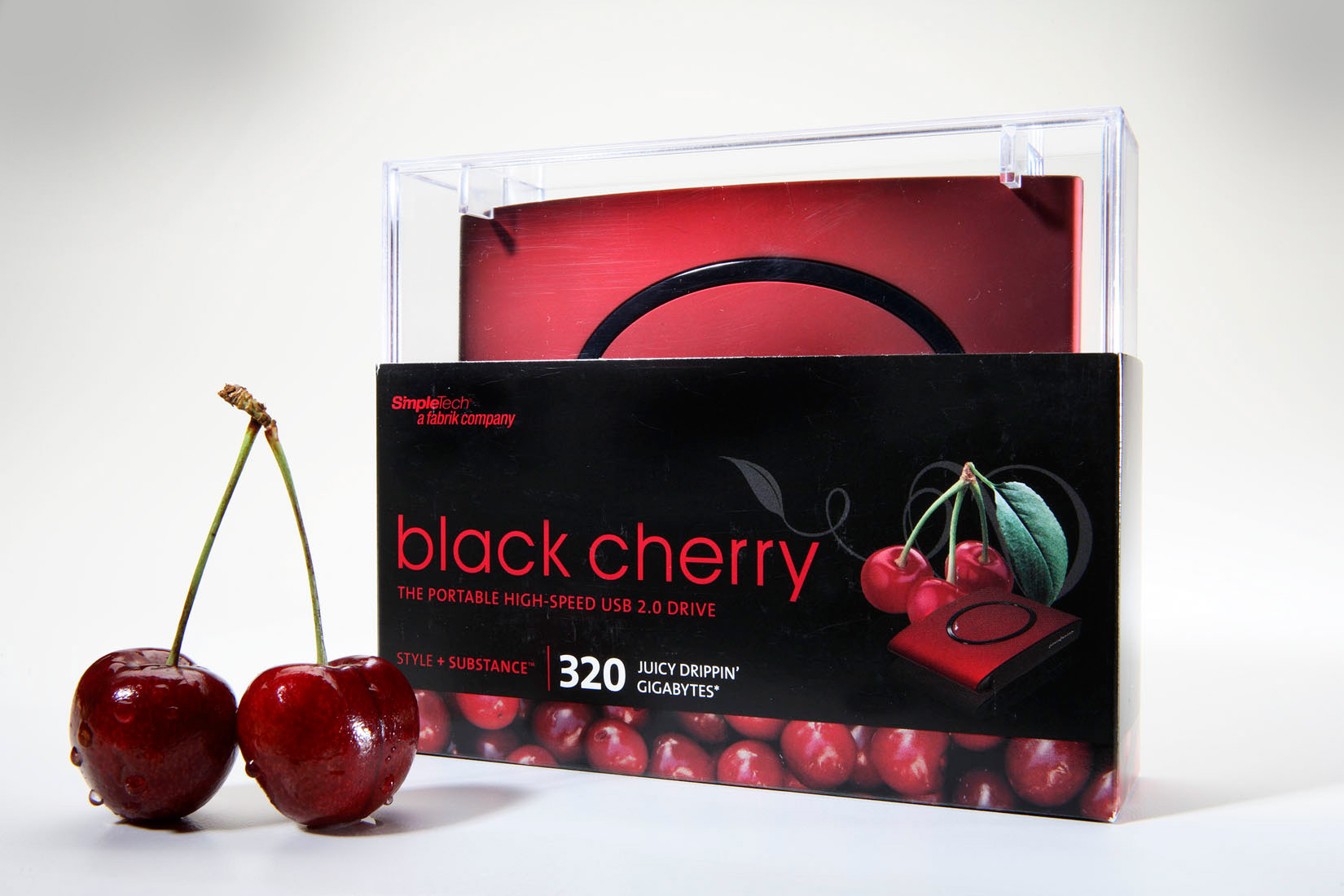 Our agency was at the forefront of helping VIZIO transform its nascent value player niche status to the cool, 
internet app-enabled technology leader we know today. Our work included packaging design strategy, naming, identity and positioning of the VIA | Vizio Internet App ecosystem that wowed the industry at CES.
If there's ever a time to cut through tired clichés,
it's Valentine's Day. What started as a holiday demand generation campaign led to success well beyond expectations for premium San Francisco chocolatier Recchiuti, who even began selling the advertising work as postcard sets at their retail locations. 
Boston Acoustics needed to differentiate
their high-performance audio systems from those of big-name competitors, and our brand, design and UX strategies led the category with fresh ways to capture a new set of non-tech consumers who crave style and an improved shopping experience centered on design. The approach broke from the pack by targeting women and downplaying tech geeks to emphasize sleek design, playful colors and fashion-forward living spaces.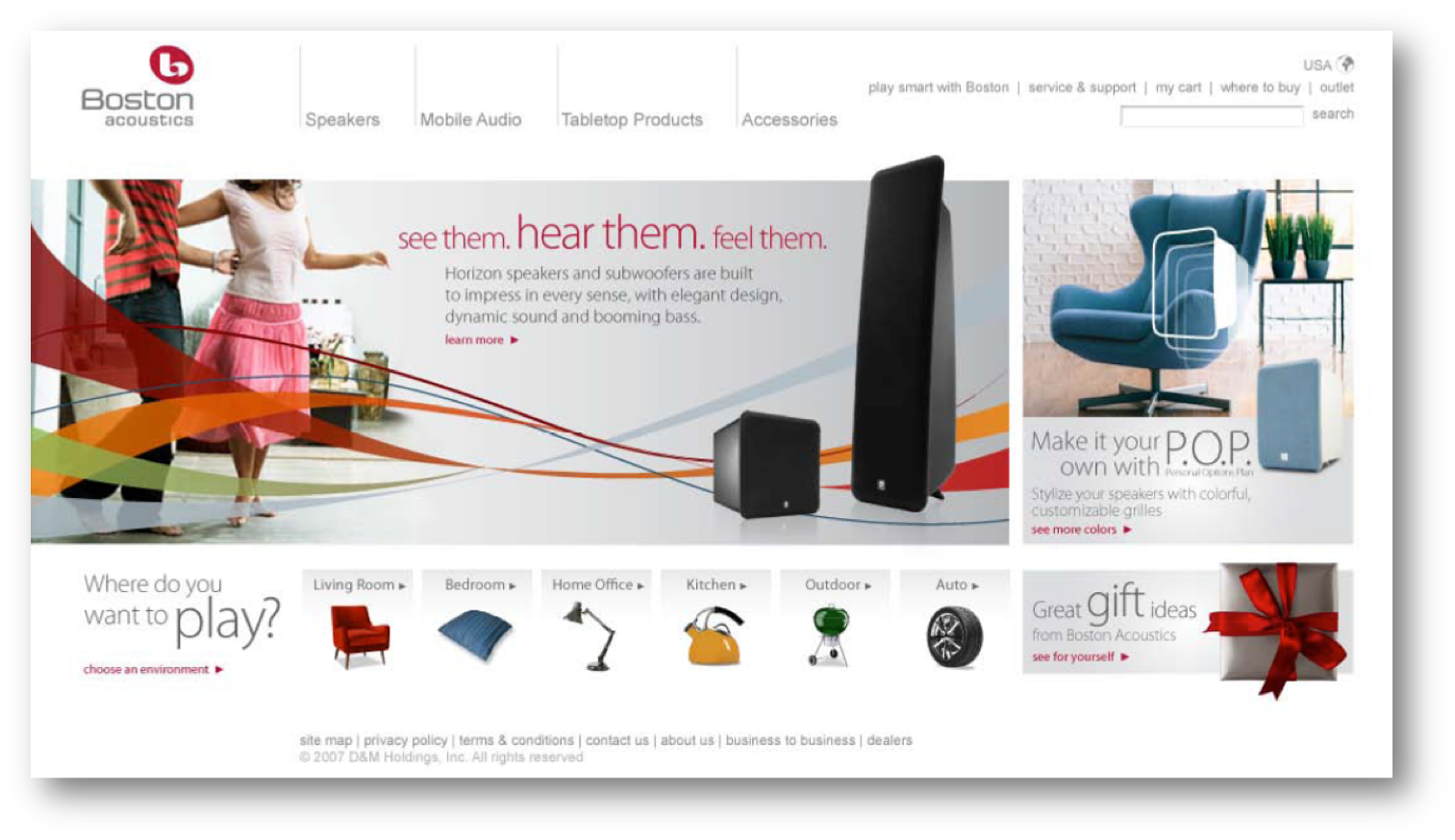 Targeting a predominantly young, male audience,
we kicked up the Hitachi brand's sense of humor
—and pulled the rug out from the standard rugged hardware play—to create a multi-faceted digital and ambient campaign that made clear these hard drives are as hard and tough as you wanna be, in whatever life you lead.
W

e created a number of mobile-driven social media contests on YouTube, aiming to w

arm consumers to taking more video
and grow demand for SanDisk's high-capacity memory cards. First, we asked folks—in our own mobile video—to document what makes summer special to them, in sixty seconds or less. Another contest aligned with the Cinequest Film Festival, inviting select filmmakers to create mobile phone flicks, fostering positive brand associations with creativity and self expression, while highlighting SanDisk's mobile memory cards.
If a hard drive does one thing, it's this:
it keeps you from losing your stuff—and on an emotional level, it keeps you from being a loser. Tongue placed firmly in cheek, we rocked the category with fully integrated digital, viral, channel and street campaign tactics. One leading retailer commented,

"We've never seen so much customer reaction from a campaign."

T

hroughout our six-year relationship with Maxtor, 

we continued to speak to consumers on an emotional level

, forging new connections

 that fueled its acquisition by Seagate and continuing our work beyond that milestone.

Having ceded territory to competitors
with a complacent marketing stance, Denon suddenly found itself severely limited as an audiophile niche player. Using integrated digital, social, in-store and channel levers, we quickly established connections with a new set of consumers by understanding and speaking to their lifestyle aspirations.
Few things in a woman's life are more personal
than her decisions about family planning and birth control. Using tightly integrated TV, radio, digital, print, direct and collateral, our brand story conveyed the peace of mind that comes with pushing away worries of unplanned pregnancy, for good. Our work created client revenue growth of 200+%, with ad-supported markets driving revenue at a rate of 5X that of unsupported markets—and website traffic increases of over 400%.